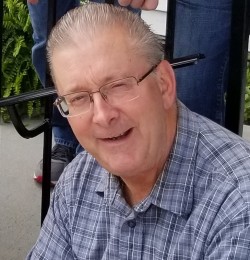 Reverend Bob Howard
Rev. Robert M. Howard has served as Lead Pastor for Valley Chapel Church of the Nazarene in Uxbridge, Massachusetts, since 1986. Under his ministry the church has grown from fewer than 100 to more than 400 regular attendees.
Bob is a graduate of Nazarene Bible College in Colorado Springs, Colorado, and received his B.A. from Eastern Nazarene College, in Quincy, Massachusetts, where he subsequently earned his M.A. in Business Leadership.
Bob also serves as Chaplain for the Uxbridge Fire Department which affords him many opportunities to serve the community in times of crisis.
He and his wife, Sharon, have been married for forty years. They have four children, three of whom are married, and nine delightful grandchildren. Their son, Rev. Joshua Howard, serves as an Associate Pastor at Valley Chapel.
Known for his energetic and effective preaching of the Word of God, Bob's passion continues to be relational holiness within the body of Christ.